Less stress, more privacy and just your closest family and friends…Smaller, intimate weddings and elopements have started becoming more popular in recent years, but what exactly are they and how do you plan one?
Elopements are weddings where just the couple and up to four witnesses are in attendance, whereas intimate ceremonies are celebrations for up to around 50 guests in total. There's no saying that intimate weddings are 'better' than bigger ones, but they do offer an incredibly romantic alternative for those who seek uniqueness, exclusivity and a little indulgence.
Whether it's just the two of you or saying 'I do' with only your nearest and dearest, here are our top tips on how to plan an intimate wedding.
1. The experience
It's a common misconception that 'intimate' wedding means 'small.' It might mean less people but it certainly doesn't mean less wow-factor. Less people means your budget can stretch further, so you can really create a luxe wedding feel and go all-out with your celebrations. Hire a special artist to perform your first dance song or even surprise your partner with a helicopter flight – the sky's the limit with intimate weddings.
2. The space
You have more freedom to get inventive with your venue's space if you're having an elopement or intimate ceremony. At Burncoose House, you can customise the house and grounds to suit your special day; say your vows in the conservatory, filled with gorgeous wild flowers; spill out onto the patio for a celebratory glass of champagne in the sunshine; play traditional lawn games around the grounds; dance the night away under the stars in a bespoke marquee before retiring to your bridal suite upstairs. Some couples choose to say their vows at nearby Gwennap Church, although smaller parties can have their celebrations entirely within our stunning Georgian property if they so wish – perfect for a truly elegant and charming day. With everyone in one place, you also don't need to worry about arranging transport from place-to-place, so you can spend more time with your loved ones.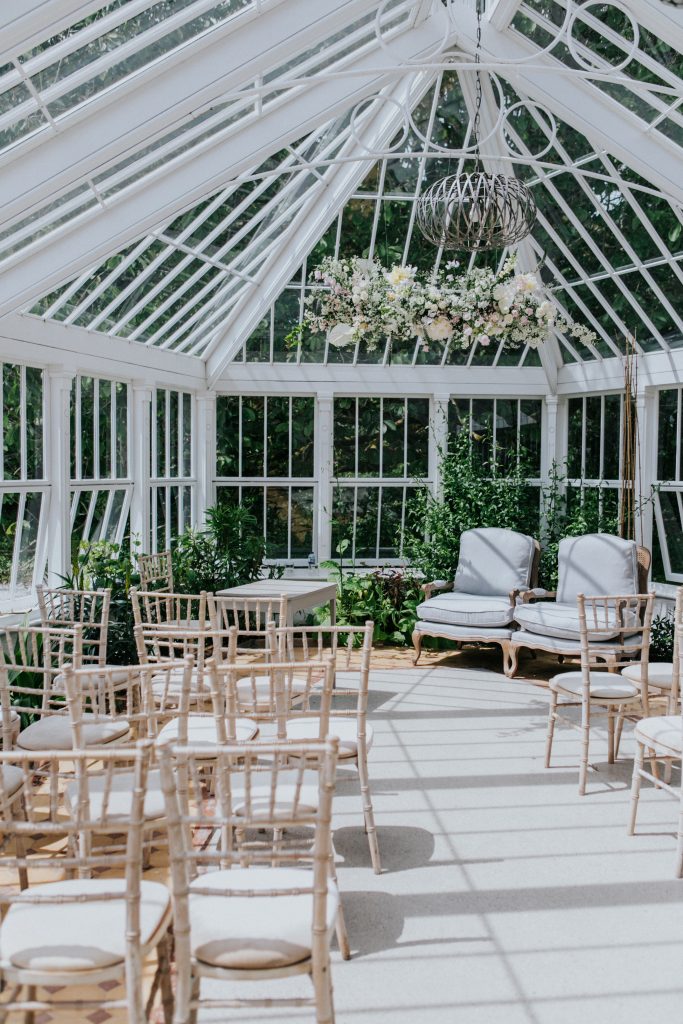 3. The privacy
Our favourite thing about intimate weddings is that they make you feel like you're the only people on the planet for the day. Spending the day surrounded with your closest loved ones is a very special thing in itself; throw in a ceremony and you'll spend the whole day floating around in a love bubble. Make sure your venue matches the occasion by offering total exclusivity for you and your guests. If you're planning on saying 'I do' at Burncoose House, our stunning woodland garden location offers complete privacy, with the house and grounds solely yours for the occasion.
4. The guest list
Less people means less stress – at an intimate wedding you won't have to rush around making sure you've seen and spent enough time with everyone. With just your nearest and dearest in attendance, you can truly relax and soak up every second. You're also likely to have less headaches when it comes to choosing who to invite to an intimate wedding as you'll be able to focus on those who you would truly cherish being there rather than potential invite politics.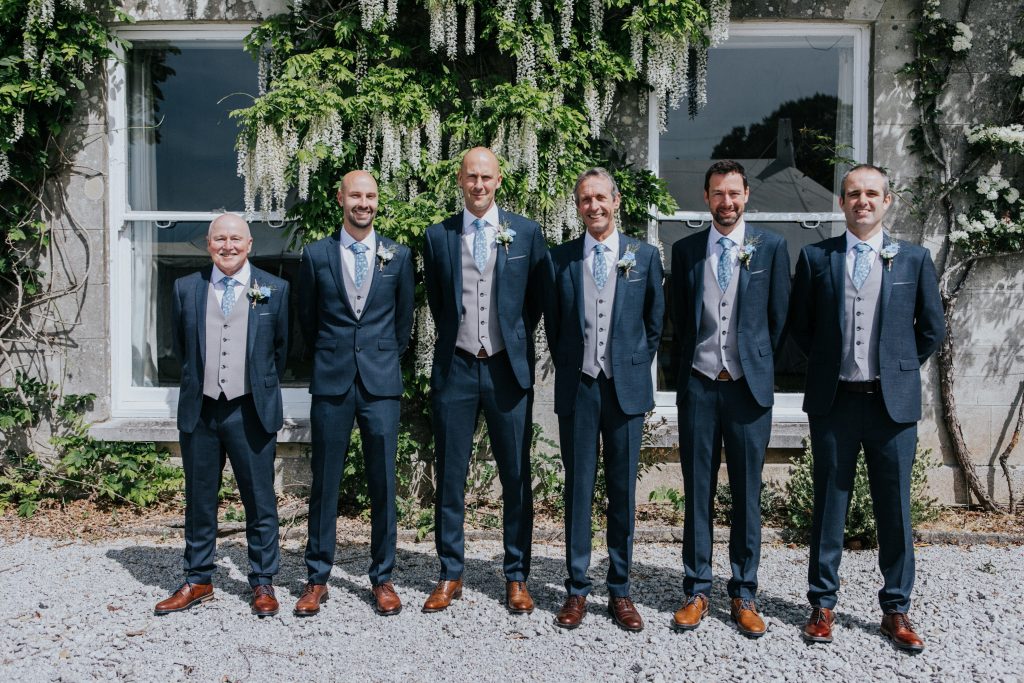 5. The details
We've already mentioned the experience you can create with an intimate wedding, but there are lots of ways to make an intimate wedding special by putting your own stamp on things. Break away from tradition and add those bespoke touches that might not have ordinarily made it into the initial budget when planning a larger wedding, or do away with the traditional rules altogether; if you get nervous speaking in front of people then skip the speeches, or perhaps have just the one flower girl in place of a group of bridesmaids. The beauty of an intimate wedding is that anything goes – so you can tear up the rulebook and make it totally unique to the two of you.
6. The accommodation
Smaller wedding parties can have the benefit of staying in onsite accommodation for the duration of your celebrations. That means that your lucky, elite group of guests can stay with you, turning that one special day into two or three extraordinary days, or even longer if you wish. There are seven luxurious rooms at Burncoose House, all with their own en suites, so you're guaranteed an exceptional group stay whilst still having enough privacy and alone time.
Are you thinking about having an elopement or intimate wedding? We'd love to see how Burncoose House could be the stunning setting for your dream day. Take a look at more information on weddings at Burncoose House here or get in touch with us here.
All photos by Lizzie Churchill.